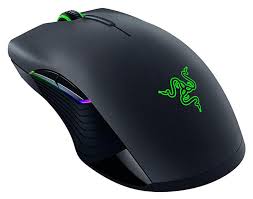 If you are looking to upgrade your cheap computer mouse to a quality gaming mouse, you may be overwhelmed by the options and features available. Gaming mice are advertised with a number of technical terms and buzzwords, such as DPI, ergonomic, laser or optical sensor, acceleration, polling rate and response time. This article is meant to help you sort through the various features and find the right gaming mouse for you.
DPI
DPI stands for dots per inch. DPI relates to how sensitive your mouse is. The mouse senses how far you have moved it, and for each inch you move the mouse the cursor on the screen moves a set distance accordingly. The DPI is how much the cursor moves for each inch you move the physical mouse. A mouse with a high DPI requires only a small movement to move the cursor across the screen. A high DPI is good for fast character movement in games, while a low DPI is good for games that have a lot of precise shooting involved. The best gaming mice however allow you to adjust the DPI.
Mouse Acceleration
Mouse acceleration is related to DPI. When mouse acceleration is on, the mouse will move farther if you move the mouse one inch in a half-second than if you move the mouse an inch in a whole second. Usually you do not want any mouse acceleration when gaming. If you have a need for mouse acceleration, there are mice that allow you to turn mouse acceleration on and off.