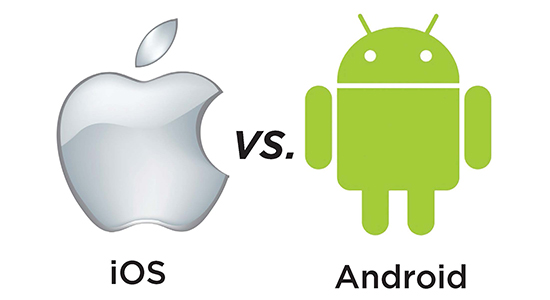 Edward vs. Jacob is a gone story, people have a new battle to fight over on social media and even in social events and that is iOS vs. Android. If you are planning to buy a new phone, you will either go with iOS or Android as both are comprising 97% of all the Smartphones shipped – Reported by IDC.
Both the operating systems are excellent and they have far more similarities than differences to divide them. But still, there are some features that are different and unique in each OS. Here we will discuss those features that are different in iOS and Android and which one is best for what purpose. So, shall we begin:
Security Provided By The OS
Hands down no question asked iPhone is the ultimate Smartphone when it comes to security. Websites like Cell Phone Deal go into detail regarding the latest risks when it comes to mobile use and how to stay safe against them, so it's important to familiarise yourself with this. Apple is known for keeping its customers' online privacy at their utmost priority. In a study, 97% of all malware, worms, and viruses were found in Android while less than 1% penetrated iPhone. iPhone has a military-grade encryption system in its iMessage service which allows complete security and its data cannot be penetrated.