We know that when it comes to marketing new products, a lot of emphasis is put on the educational or work benefits of computers. But most people want to know whether there is enough power and speed to run the games they want to play and access video.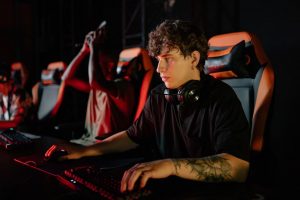 MS products are no different, and there is obviously a concerted effort to produce equipment that can handle the games the customers want to play. One interesting growth sector in gaming in recent years has been the rise of esports. But there has also been a surge in the popularity of esports betting. All the best betting sites offer esports markets these days. But how did that come about? And what can we expect next?
What are Esports?
For those of you who have been living under a rock for the last 15 years or so, "esports" is the term given to a range of games that are played between individuals and teams in competitions. Like traditional sports, there are leagues and tournaments – and star players with their own fans.
The most popular esports are CS:GO, Dota 2 and League of Legends. But there are plenty more that all have their own players and supporters. But what started off as just another strand of gaming has taken on more sports-like characteristics – and that includes a vibrant gambling scene.
Betting on Esports
Gambling on esports actually began in a relatively organic way. It wasn't the big betting firms that noticed a gap in the market. It was more that the gamers realized that there was enough interest from users to put money on games online, after the initial burst of popularity.
Regulators soon put paid to that, but the nascent betting scene had caught the attention of some of the big betting firms. That in itself brought in more regulation and newer audiences. Esports was suddenly becoming big business – with the purchases involved in the games themselves – as well as the money being gambled on the big events.
Perfect Timing
By 2020 esports and esports betting had become mainstream. But there was something about to happen that would radically alter this world and revolutionize the way that the betting firms themselves saw the market. The COVID pandemic hit, and millions of people around the world were confined to their homes due to the lockdowns.
Like most other aspects of daily life, sports was greatly affected. Most organized sports were completely cancelled around the world. That obviously had a massive knock-on effect for sportsbooks. No sports meant no betting. So these betting companies pivoted to provide more esports markets.
The combination of more esports betting markets and traditional customer account holders not being able to bet on anything else resulted in a huge upturn in betting on events. Suddenly esports – and esports betting – was the only show in town.
The Evolution of Esports Betting Sites
When the bigger sportsbooks first started to offer betting markets to their customers it was really only a niche part of the business. But the COVID pandemic changed all that and suddenly the markets were highlighted on the main page of the sites. With no soccer, football, or basketball, the sportsbooks needed to push something.
Online sportsbooks are very good at marketing their product and were able to attract their new customers to this exciting new aspect of their business. But those more in the know noticed the success when it came to esports. So now there is a range of betting sites dedicated specifically to esports – aiming to attract customers who feel the mainstream sportsbooks offer too much of a generalized service.
Money Talks
The money involved in esports had grown exponentially even before the COVID pandemic. Back when the sportsbooks were first getting involved in this new market, there were companies who could see that there was a lot to be gained from being associated with esports.
Many of these companies were actually sportsbooks, so the link was being forged. One aspect that excited the sportsbooks was that supporters were far more interested in being fans of anyone around the world than with traditional sports. There was no local loyalty. So brands could reach much further with their sponsorship of events. The bigger amounts of money involved obviously grew the esports betting market even more.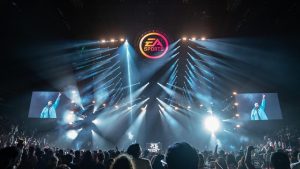 Why Sportsbooks Love Esports
We have already touched on some of the reasons why sportsbooks have gotten so involved with esports. The gap in the market when there were no 'traditional' sports is obvious. But it is the ability to reach a whole new audience and demographic that really excites these betting companies.
It is not across the board, but the original fans of esports are not who betting companies would have considered their typical customers. Those who were attracted during the pandemic may have been more like what they were used to. But suddenly, esports had opened up hitherto closed markets.
An entire new revenue stream was opened by esports and the new customers would naturally explore the rest of the betting site that they were now customer account holders of. Brand awareness and millions of new customers – what could sportsbooks not like about that?
The Future of Esports Betting
Esports betting first became popular in Europe and Asia. But, in a particularly fast-moving area of the industry, places like the U.S. and Australia have really taken to gambling on these markets. Initially this was put down to the lack of traditional sports to bet on, but the growth has remained rapid even after the lockdowns ended.
It seems as though the appetite for betting on esports is only going to get bigger. Whereas betting has concentrated on the major sports for years, with little opportunity for newer sports to break into the club, esports has been able to become a major part of the industry in a relatively short time.
With greater involvement in the events from the betting companies themselves, the marketing will increase. What will be interesting is how the sportsbooks interact with the esports community. If that relationship strengthens there is no doubt that esports betting will only become even bigger.